Contact
Phone Number: (512) 471-5182
Email: mpryor@utexas.edu
Location:
Main UT Campus lab: AHG 1.216
Pickle Research Campus lab: MER 1.214
Mitch Pryor's Office: AHG 2.202MA

Parking: There is limited-time parking on campus along Speedway south of Dean Keeton, or paid parking along Dean Keeton east of Speedway. There is also visitor parking in the Speedway Garage. Parking at MER is widely available and free with a UT parking pass, or at an hourly rate without a pass.
Google Map Addresses:
AHG: 2501 Wichita Street, Austin, TX 78712
MER: 10100 Harry Ransom Trail, Austin, TX 78758
NETL: 11131 Creativity Trail, Austin, TX 78758
Visitors can also use the Capital Metro 803 bus line to travel between Main Campus and PRC. Information is available here.
Shipping Addresses (Note - If not specified, please ask which address to ship to prior to sending):

UT Main Campus:
UT Austin NHB 1.512
c/o AHG Mitch Pryor
100 E. 24th Street
Austin, TX 78712
Pickle Research Campus:
University of Texas at Austin
Attn: Mitch Pryor
10100 Burnet Road
PRC/MER Building R8600
Austin, TX 78758
Note: Unfortunately, due to the large number of inquiries to work in our lab, not all can be properly responded to. Please accept my apologies.
Main Campus Maps: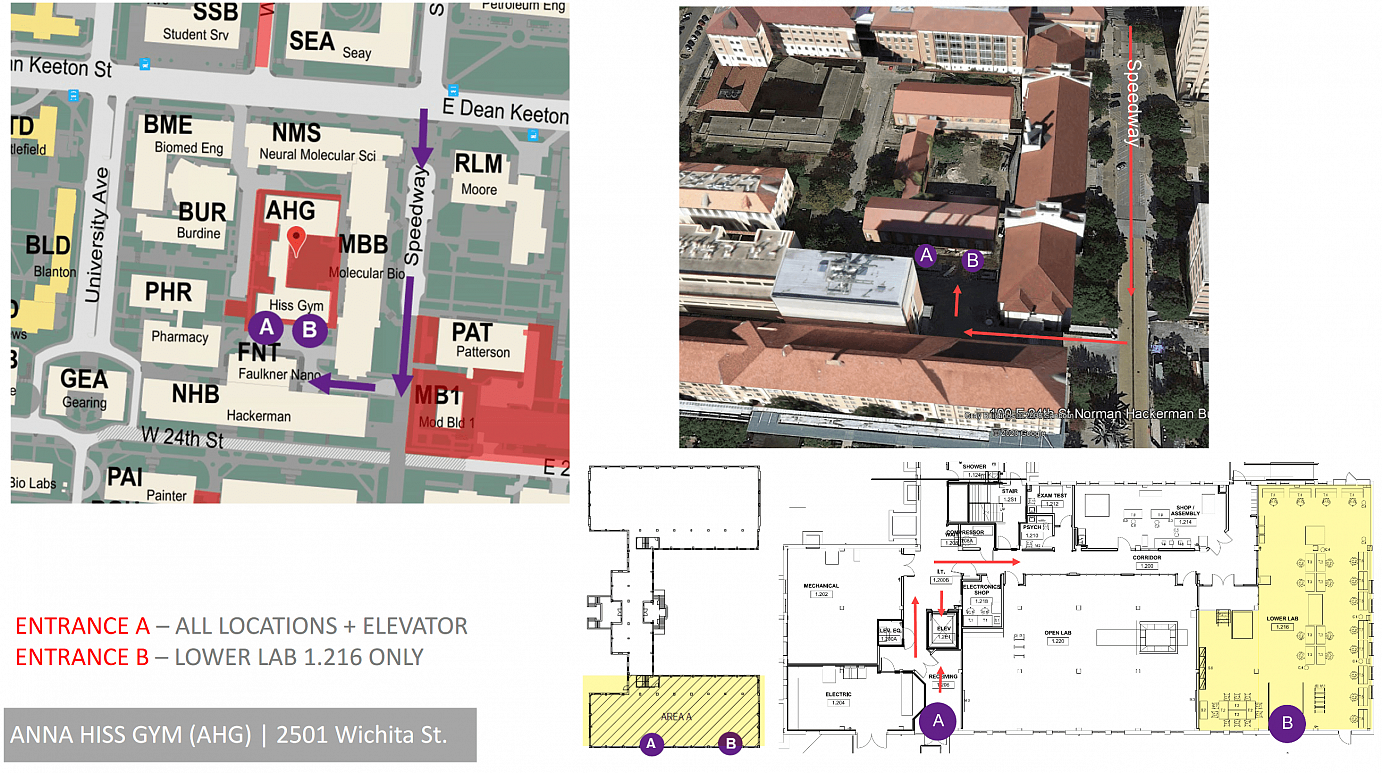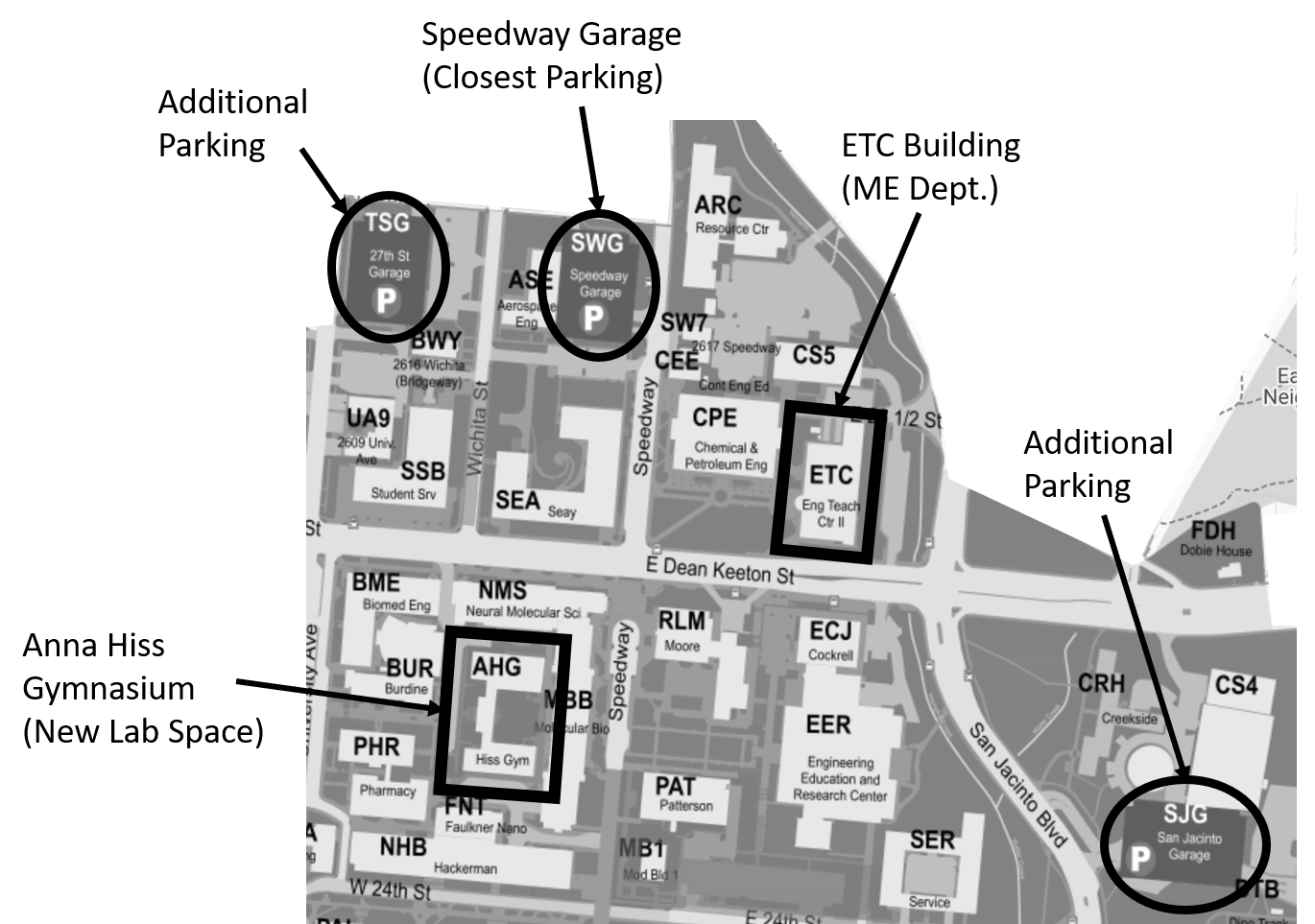 Pickle Research Campus Map: